There are a lot of important files on any user's computer. However, despite the fact that storing files on a PC is quite safe and handy, there are also many ways to lose your data in a matter of minutes. Viruses, system problems, accidental mistakes – all these factors can result in data loss. Many IT experts state that everybody should keep a backup of important files, but not all users do that. That is why there is such a thing as recovery software. In this article, we will consider 3 programs that will help you to recover your lost data or restore encrypted files (encoded by ransomware virus).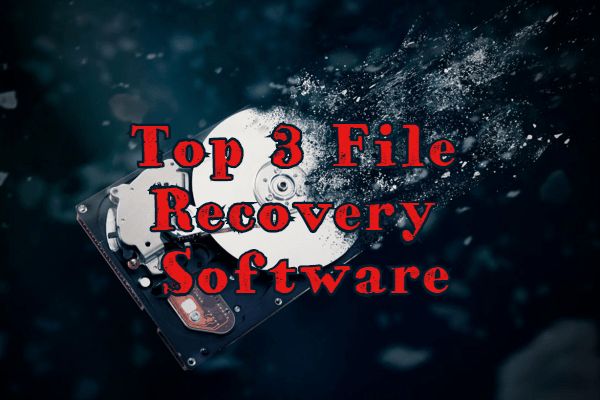 For Ransomware Victims. Restore encrypted files.
In case your computer has been attacked by the ransomware virus, you may restore your files by using file recovery software. Unfortunately, new ransomware threats are coming every day and there is no way all of them will get decryptors in the nearest future. Due to the lack of the decryptors for most ransomware threats, such a method of restoring hidden and remote files' copies are sometimes the only way to recover data.
Stellar Data Recovery
Stellar Data Recovery is one of the most effective programs for data recovery. It is able to recover files that have been "permanently" deleted and marked by the operating system as free space. The design of this application is simple and easy-to-use even to the most inexperienced users. When you start the program it will display files recovery window, where you can choose 7 options:
Office Documents recover. This is very handy feature because a lot of people work with MS Office files. Important graphics, tables, reports, official documents and letters – all of these are usually contained in different MS Office files.
Folders recover. In case you need to restore specific folders and all the content within these folders.
Emails recover. This option may help you to restore emails related files, like MS Outlook Emails.
Photos recover. Photos, pictures, any kind of images – you may use this function to restore them. The program will search for images of different types, such as JPG, PNG, BMP etc.
Audio recover. As simple as that – restore your lost audio files with this feature. The application will search for audio data of different types, like MP3, WMA, WAV etc.
Videos recover. This function works as the two previous ones – recover your video files, such as MPEG, MOV, FLV etc.
All data recover. Finally, you may choose this feature if you need to recover all types of multimedia files, documents, folders and emails.
We should also mention, that STELLAR DATA RECOVERY is able to recover data from severely corrupted drives and from hard drives with bad sectors.
Enigma Recovery Single
Enigma Recovery Single The program is primarily aimed at recovering data from mobile devices, namely Android and iOS. Its wide functionality includes:
Contact recovery
Emails
Messages
Messenger Data
Browser history
Notes
Photos
Videos
Among other things, the program can help you recover data to your PC, but in this regard is not the strongest software. In addition, for full functionality, you must purchase the Pro version.
Aiseesoft Data Recovery
Download Aiseesoft Data Recovery Aiseesoft Data Recovery recovers deleted files (like photos, documents, emails, audio, video), and also recovers from a computer, hard drive, flash drive, memory card, digital cameras. Recover from accidental deletion, formatted partition, hard drive problem, RAW hard drive, computer crash
We hope this guide was helpful to you. Feel free to leave a comment and tell us what recovery software was (or wasn't) effective in your case.