What is Malware?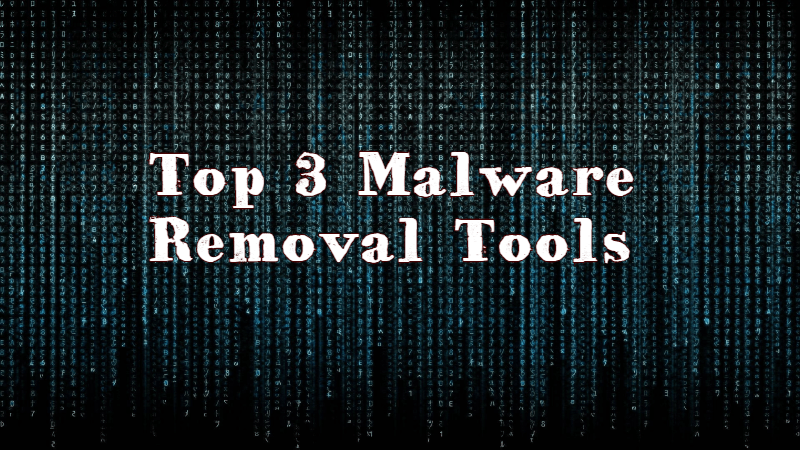 For many years, the digital industry has been growing rapidly and almost every minute on the network there are new features for browsers, PC applications, and much more. In short, the computer community is constantly trying to improve the digital world. However, at the same time, cybercriminals, fraudsters, and attackers also periodically try to get their profit by resorting to various manipulations. These developers are developing potentially unwanted programs, utilities, applications, and much more, in other words, malware. Moreover, if at the dawn of information technology it could be only primitive programs, now it can be ransomware, browser extensions that hunt for your personal data, and much more. In such realities, the question rightly arises of which programs to choose in order to get rid of malicious software that has penetrated or not to allow its penetration to the computer at all. Therefore, we have prepared for you the top 3 malware removal programs.
Here's the Top 3 Malware Removal Tools
Malwarebytes
Malwarebytes is one of the most popular malware removal solutions. The main advantages of the program include:
Intuitively simple interface. There is no need to read the instructions or look for an interesting option for a long time;
Speed ​​of work. The program consumes extremely little computer resources, while enough to protect the computer and, accordingly, your data;
Wide functionality that can prevent the penetration of malware, adware, unwanted browser extensions, spyware, and much more.
Summarizing, we note that Malwarebytes successfully copes with malware, moreover, with what has already penetrated the PC, it also prevents subsequent attacks of threats.
---
Dr.Web CureIt!
Dr.Web CureIt! is a free application that can cope with a large number of varieties of malware, including adware, toolbars, and much more.
The advantages of this program are:
Large database, which is periodically updated by developers, which will recognize the most "fresh" threats;
Program does not require installation and starts immediately after downloading from the official site.
The main disadvantages:
Huge resource consumption. In case you started scanning with this program, then you should not boot the computer with third-party processes. Moreover, the program itself is very slow;
Total offline. This program works only in offline mode and allows you to find and neutralize only those threats that have already penetrated your PC. The program does not provide any real-time protection.
As a result, we can explain that users can use Dr.Web CureIt! tool to fix the problems "here and now", however, for the subsequent protection of the computer, it is better to opt for programs that provide online protection.
---
Zemana Anti-malware
Zemana Anti-malware – product of Turkish developers Zemana Ltd. Zemana Anti-malware is a kind of cloud based anti-malware tool. The main advantages of the program are:
Protection of the computer in real time. The program in the background analyzes the behavior of the executable files that are currently running;
Automatic detection and subsequent removal of malware;
Wide range of responses. In other words, Zemana Anti-malware can help you recognize various types of threats, ranging from malicious browser extensions to dangerous toolbars.
Most significant disadvantages are:
Ability to simply not recognize a threat if your computer is one of the first to encounter a similar threat;
Quite a small database of threats. Due to the novelty, developers can't boast a large database containing all threats, including the most recent ones.
Be that as it may, Zemana Anti-malware is a good product that can prevent the penetration of most malware