Why it happens that the files are deleted or disappear
Since the introduction of computers in everyday life, there is a real and justified problem, namely the need to recover deleted or "suddenly vanished" (according to some users) files. Of course, the reasons for this can be various, virus attacks, damage to the hard disk partitions, usual negligence, when the user accidentally deleted files from the recycle bin. It is in such cases that we resort to the help of data restorers (recoverers) that can restore lost files to live.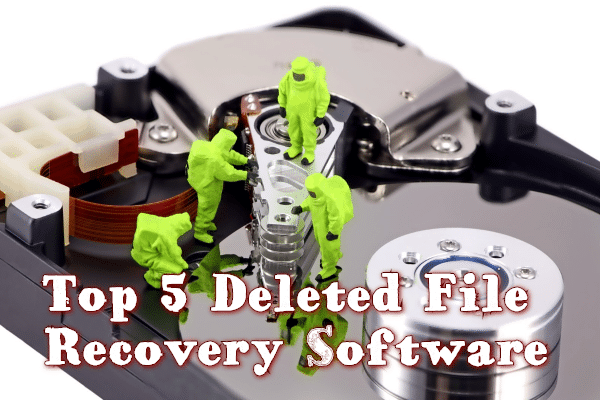 Looking ahead, it is necessary to clarify that the probability of restoring a particular file inversely depends on how long the data has been lost and how actively you use your hard drive or other data storage. The more rewriting cycles have occurred, the less chance that any program or utility will help you. Remember that if the files are extremely important, it is always better to contact specialists who, at a minimum, will negate the possible risks of complete data loss.
So, returning to the main topic, below we will talk about some programs and utilities that will help the user to recover deleted files in the best way, and which one to use is up to you.
Deleted File Recovery Software
Stellar Data Recovery
Stellar Data Recovery – one of the best programs to recover lost and deleted data. Obvious advantages are full compatibility with all versions of Windows and macOS.

Download Stellar Data Recovery
It has a simple and intuitive interface, high speed, in-depth disk analysis and much more. This tool works with almost all data sources, including:
external hard drives
HDD
micro SD cards
also there is the presence of
built-in HEX editor
the ability to preview the intended file, and much more.
The program works with FAT and NTFS systems.
We strongly recommend that you use Stellar Data Recovery software to recover deleted files.
---
EaseUS Data Recovery
EaseUS Data Recovery It is a similar program with some distinguishing features, for example, the ability to save the scan result, ease of use, compatibility with all versions of Windows and macOS, and the ability to restore files according to their location on the hard drive.

Buy EaseUS Data Recovery
However, the last point is also a drawback, because many users simply may not know where the deleted data was. Moreover, using the free version of the program you will not achieve practically anything since it is very limited.
---
Disk Drill
Buy Disk Drill Pro
Disk Drill is developed by СleverАiles.
The main advantage of the program is compatibility with the Mac, but for the full operation of the utility, you need to purchase the Pro version. Of course, the paid version has useful features, including the ability to automatically create a copy of the necessary file, and so on. The program interface is quite simple and straightforward. Also, an ordinary user can handle the functionality of this program.
---
TestDisk
Download TestDisk
TestDisk is worth mentioning. This software is able to recover even lost partitions, it can also work on all OSs that are possible (Windows, Mac, Linux) however the main and main drawback is that this program is simply very difficult to use, since the interface will not be understood by most users.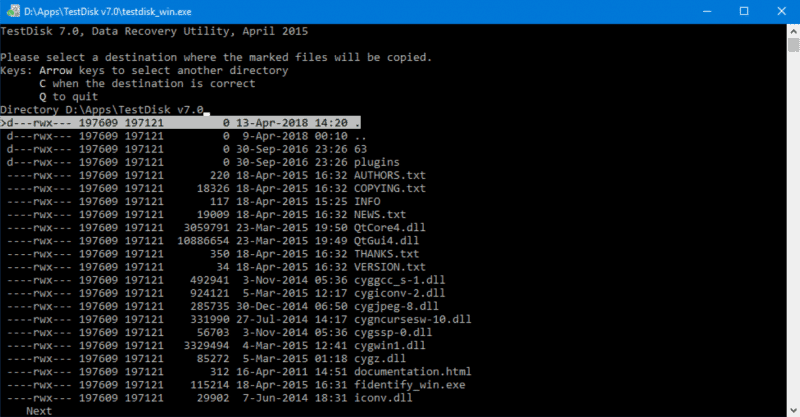 ---
Recuva
Buy Recuva
Recuva is a good alternative to paid data recovery programs. This utility can recover files from almost any source and works with FAT and NTFS. Recuva is a free program, but with the possibility of buying a premium version, which will be supplemented by some useful "chips". Its disadvantage is the low probability of file recovery.

---
Conclusion:
According to our estimates, the best product for recovering deleted files is Stellar Data Recovery. This software is completely worth the money and has a myriad of advantages, so if you find yourself in an unpleasant situation and you urgently need to recover deleted files – Stellar Data Recovery can help you!
Download Stellar Data Recovery
---
How to prevent the loss or deletion of data from the media?
The main way to always have the necessary files and not worry that you lose them is to make copies of them. You can use standard OS tools or third-party utilities, create clones of hard drives or use cloud storage and place important files there.
In the case of a virus attack, the main and most effective way to minimize the likelihood of data loss is to use proven anti-virus software that will prevent irreversible consequences and, as a result, preserve the integrity of your files. Our team has tested many antiviruses and we recommend that you install Malwarebytes on your OS. This software will easily keep your system safe.